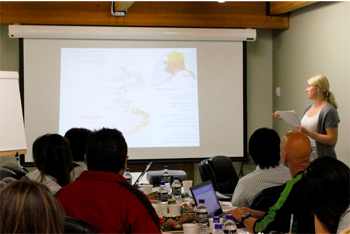 The Corporate Headquarters for Copper River Seafoods was established in 2009 in downtown, Anchorage Alaska. The Headquarters was identified as its Corporate Campus for the purposes of making a precedent-setting statement and taking unprecedented action.
Our plan. Every employee of Copper River Seafoods will be trained or in training or both.
Our goal. To create the strongest possible team through an aggressive, all hands on deck skills building and professional development training program.
We intend to grow with our customers.
Not by chance, but with clearly intended consequences.
A truly learning campus.